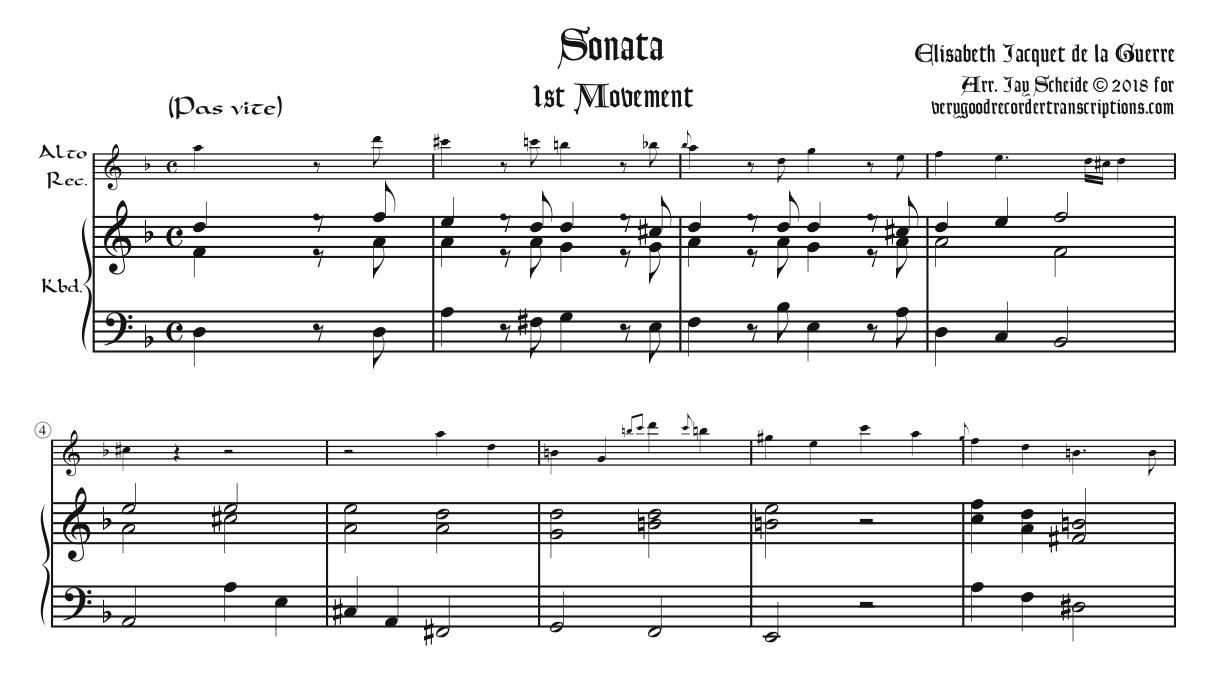 Sonata, 1st Two Mvmts.
from: Elisabeth Jacquet de la Guerre (1665-1729)
From a 1707 collection, originally for violin & continuo in a minor, transposed here to d. The two movements are, an unmarked one in the nature of relatively slow, followed by a Presto. Revised March 25, 2019.
Keyboard parts include separate recorder parts at no additional cost.
Showing the single result
JacquetSonata1st2Mvts.

$

0.50
Add to Cart